Our limited Christmas gifts are a perfect gift for any sign. Every week we bring you the typical products and pointers of a label so you can see why the In Your Element Kit is so up to date.
This is Ruby, our production assistant, a Libra and Air Sign. Do you have a Pai product on your shelf? This air sign probably did it!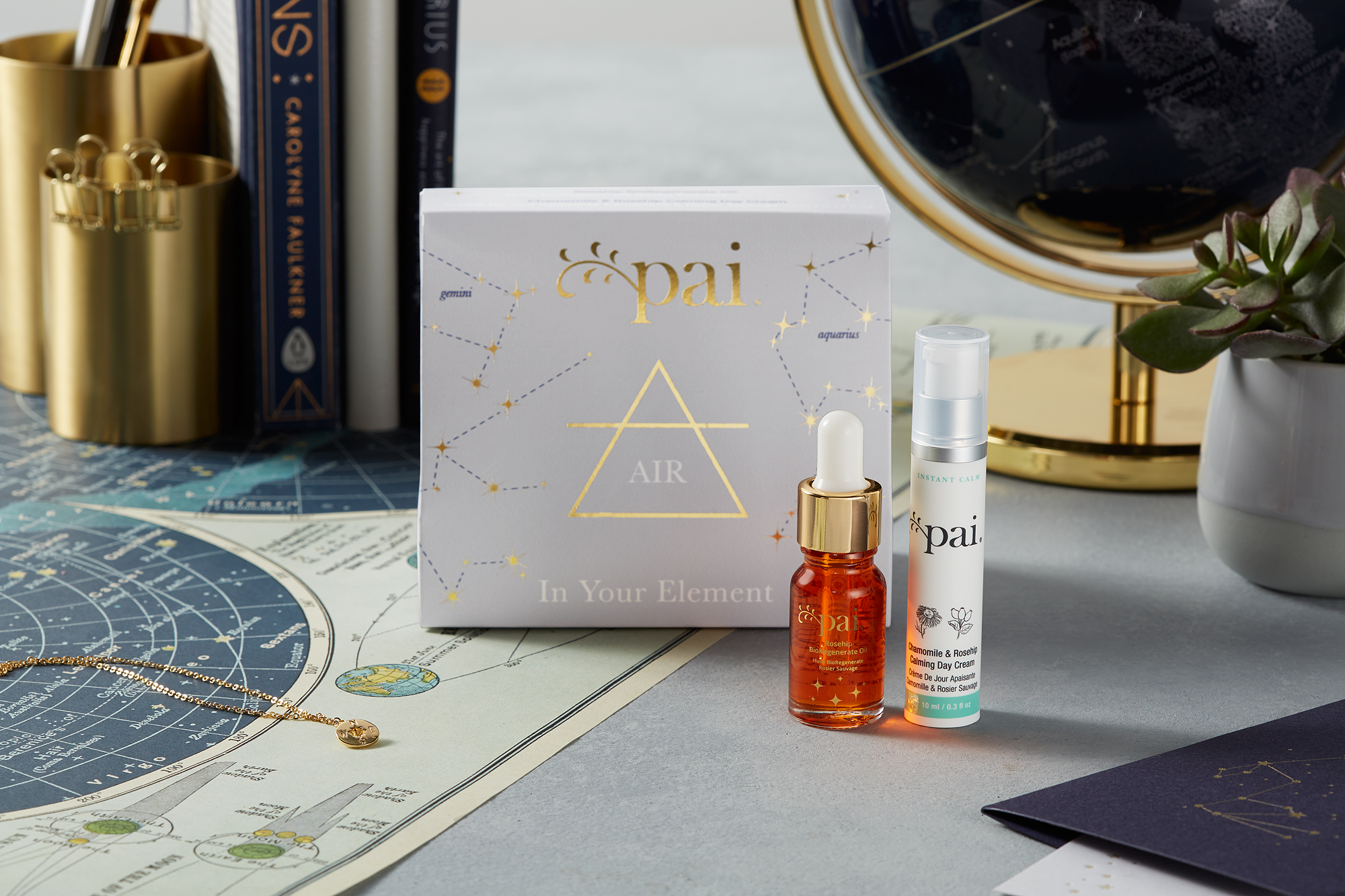 Buy other zodiac signs? Meet the Pai staff to learn how to find the right gifts for your signs.
Shop Now